In Hawaii they say Aloha. In the Philippines we say Mabuhay. It is a warm welcome from a truly sincere and hospitable people. Filipinos are a sociable group with strong family ties. So join us and share the joy and togetherness that is the Filipino Association of Greater Kansas City!
Typhoon Haiyan Relief Benefit Concert
Posted November 27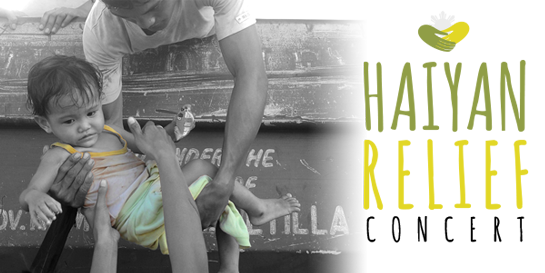 Show your support for those most in need! The Filipino Association, in cooperation with Rockhurst High School, will have a concert on Sunday, December 8, 6-8 PM at the Rose Theater in Rockhurst HS (MAP). This event benefits those affected by Typhoon Haiyan in the Philippines, and will feature performances by local artists and musicians. It is sure to be an entertaining and engaging program.
Admission is by donation only – one ticket will be issued per donation receipt.*  Suggested levels are $10, $25, and $50. Children 12 and under are free. REGISTER ONLINE or at the door. Doors open at 5:30 PM. Proceeds will go to a planned medical mission to the Philippines in January; and to Gawad Kalinga, a Philippine based movement that aims to end poverty through community building. More...
Performing Arts and Academic Scholarship
Posted November 5

The Filipino Association is offering a Performing Arts and Academic Scholarship for students in grades 5-12. Applicants must be children of paid members. The award is $100. Selection requirements include:
• latest report card
• letter from a teacher
• 3.5 GPA
• list of community service activities
• essay on "Peace"
The deadline for submission is November 15. Winner(s) will be announced at the annual Christmas Party on December 7. To apply, or for more info, contact Cory Sorio at csorio@filipino-association.org / 816-695-8774.
Filipino-American Appreciation Day at Arrowhead Stadium
Posted October 16

Calling all Filipino football fans! Join us at Arrowhead Stadium on December 22, as our Chiefs take on the Indianapolis Colts. We have a limited number of group tickets available for $39 each. Seats are in the upper level, subject to availability. We especially encourage members of the Filipino Association and all other Filipino organizations in Kansas City to attend, as each group will be recognized on the video boards during halftime. Reserve your tickets by October 20. Go Chiefs! More...